.
Today's sailing exercise was similar to what we'll be doing for the Mumfest sailing demonstration. We sailed a '
Baby Duck' drill (link)
which is quite basic, and some skills were GOOD! but others need work. Most of the beginner skippers have TACKING down pat, however we still need to work on
Points of Sail
before the maneuvers will make sense.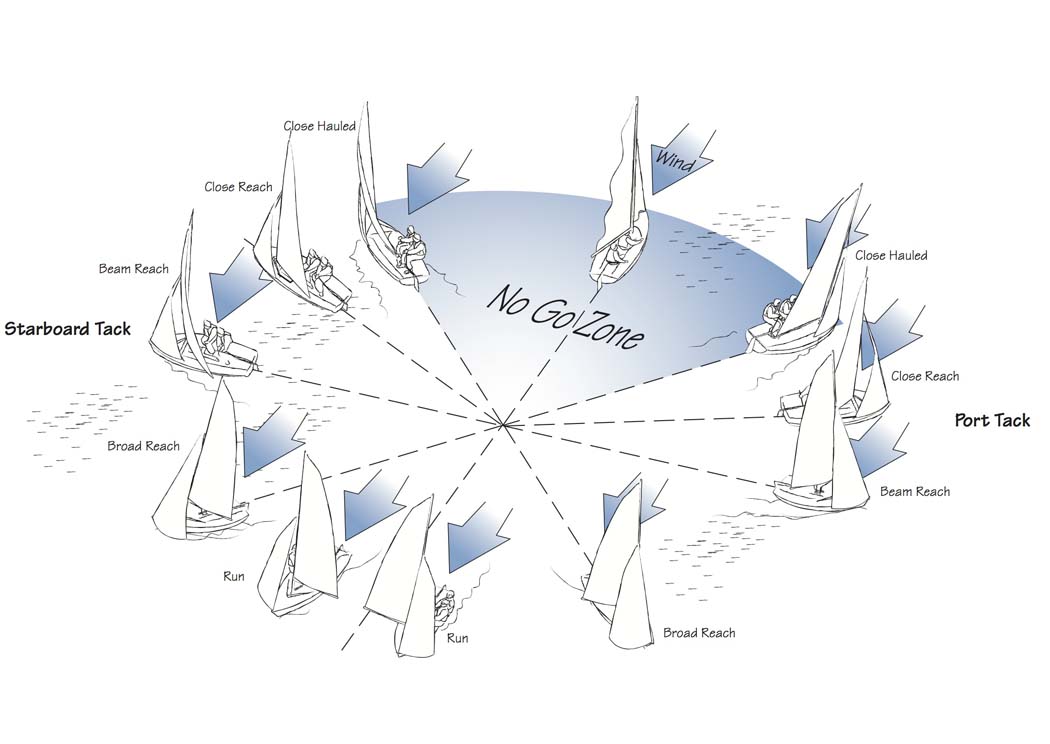 This graphic shows the
Points of Sail
, it's a nice drawing so perhaps this will be a little better to learn than the very simple diagram.Here
.
Here is what our sailing practice looked like. Usually, when we have a photo of two boats sailing towards each other and it looks like there might be risk of collision, it turned out fine. This time it went KA-BLAM! Fortunately the boats were not badly damaged and nobody was injured.
Perhaps this is a mistake that we learned from?
Anyway, today's sailing class was fun and everyone improved their skills. At this point, all the students should have studied up thru the first 9
on-line lessons (link)
to Right-Of-Way. We have one more sailing session, then Mumfest (Sunday Nov 13) !!!
.